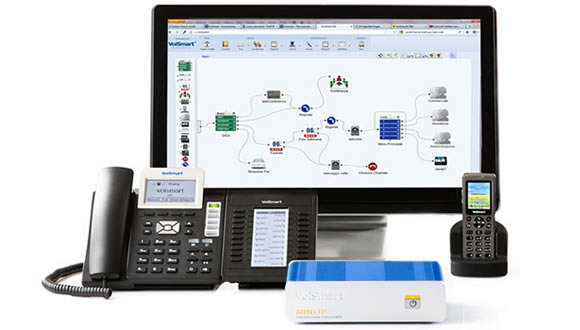 Orchestra Cloud PBX
Powered by Microsoft Azure
Overview
Orchestra Cloud PBX is a Cloud-based IP-PBX service that can create telephony systems for enterprises and service providers. Orchestra Cloud PBX comes with a variety of useful features, ranging from the most popular office phone options to the more sophisticated features that large call centers require. In addition, every user can configure a personalized system that meets all of his/her individual needs via Web browser. Since this system supports industry-standard SIP, it works with all SIP-supported products and devices available today.
Orchestra Cloud PBX is running on Microsoft Azure platform with SIP trunking. This platform is robust and secured giving you the flexibility of world wide connectivity! You can use traditional hard phone (SIP) or free-of-charge softphone on your windows or mobile devices.
Orchestra Cloud PBX is designed to meet the unique needs of any telephony environment. It can serve as few as 20 users with the same powerful feature set used in the carrier-size IP-PBX that supports up to 5,000 users per server. By adding the multi-tenant feature, Orchestra Cloud PBX can host multiple tenants under a single server, which adds greater convenience for hosted telephony service providers.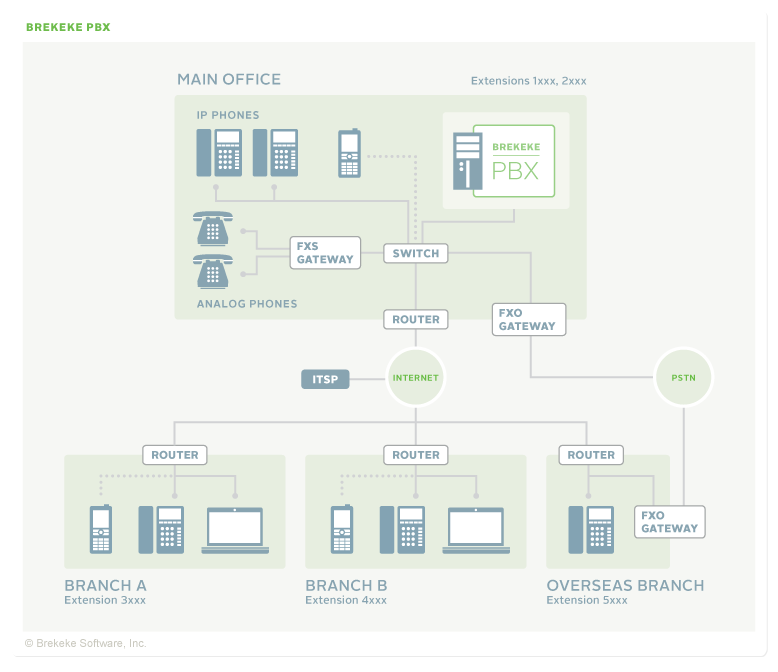 Benefits of Cloud Based PBX
Orchestra Cloud PBX consists of SIP IP-PBX software that provides full PBX features available to the current business phone systems. Here is a list of Orchestra Cloud PBX benefits:
Sophisticated PBX functionality
Robust and High-Performance IP-PBX software
Scalable up to 5,000 users per server
Software developed by in-house engineers
Additional support and customization available with a separate contract
Supports Session Initiation Protocol (SIP)
Orchestra Cloud PBX supports the industry-standard Session Initiation Protocol (SIP). Supporting SIP allows Orchestra Cloud PBX to ensure interoperability with existing devices and services in today's market, as well as any that may come in the future.
Sophisticated PBX Functionality
In addition to its ease of installation and maintenance, Orchestra Cloud PBX offers sophisticated telephony functions that meet the full spectrum of business requirements, from basic office communications to advanced call center operations.
Superb Scalability
Whether your deployment requirements are for 20 users, 5,000 users or more, Orchestra Cloud PBX gracefully scales up to meet all of your needs. Adding user capacity or optional features to Orchestra Cloud PBX will complete the upgrade, eliminating the need to switch telephony products during times of growth.
Endlessly Customizable
Orchestra Cloud PBX offers various tools, plug-ins, software developer kits and control libraries that allow application developers to create the most flexible and effective solutions for their needs. These development tools provide the means to invent powerful new applications or to integrate customers' legacy applications and services with SIP telephony connectivity through Orchestra Cloud PBX.
Simplified Administration
Orchestra Cloud PBX's browser-based management system offers convenience in both navigating and configuring the setup and maintenance process. This system allows easy access for administrators to make changes to the full system. For administrators the administrative tool provides access to all user information, Call Logs, ARS settings, Active Call Sessions, Network configuration settings and much more. It also gives individual users access to change their personal PBX extensions and voicemail settings.